Die Cutting Sponge
Die Cutting Sponge has passed RoHS, PAHs, PFOS (PFOA), reach (SVHC), non halogen,formaldehyde and other standards of EU environmental protection.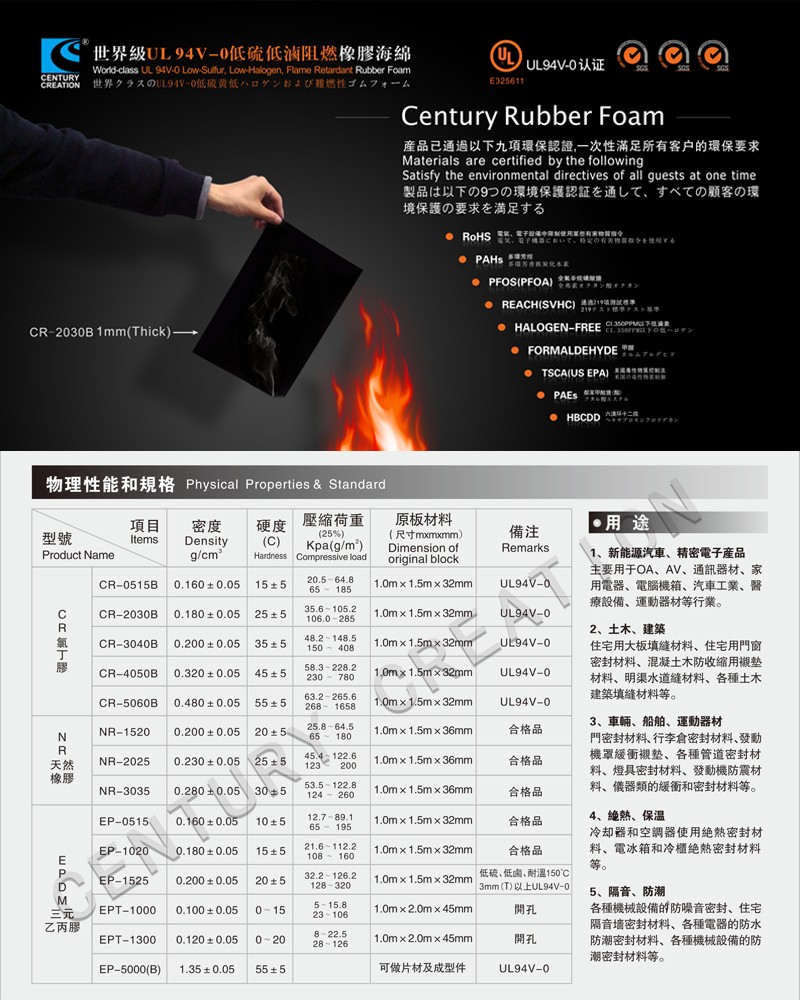 Die Cutting Sponge Features
  ●Light weight, good obdurability
  Excellent tear strength
  ●Insulation (spacer)
  ●Buffer performance (shockproof pad)
  Featured with multiple elasticities, it can be used as buffer materials.
  ●Weather resistance
  Excellent weather resistance (the NR series and EPDM series of foam has passed the 72h weatherresistance test [50pphm*38℃, stretch longer by 20%] and no abnormality appeared). EPDM closed-cellfoaming products have sealed, waterproof, shockproof and independent foam structure, with niceflexibility and excellent rebound resilience, as well as excellent resistance against oil, weather andsolvent.
  ●Flame resistance
  Survive the fire resistant test (CR series foams are UL94V-0 qualified).
  ●ROHS environmental protection standard:
  Satisfy standards for use on the human body (survive the PASH test)
  Die Cutting Sponge Application
  ●Precise electronic products
  Mainly used in OA, AV, communication devices, home appliances, computer cases, automotive industry, medical instruments and sports apparatus, etc.
  ●Civil and architecture
  Joint sealing materials for floor boards for residential houses, seals for windows and doors, anti- shrinkage gasket materials for concrete civil works, joint sealing materials for open water channels and other joint sealing materials for civil works.
  ●Vehicles, ships and sports apparatus
  Sealing materials for doors and storage rooms, buffering cushions for engine cover, sealing materials for pipes and lamps, shockproof materials for engines, buffering and sealing materials for instruments, etc;●Thermal insulation
  Thermal insulation seals for coolers and air-conditioners, refrigerators and freezers.
  ●Sound insulation and damp-proof
  Sealing and sound insulation materials for mechanical equipments, sealing materials for sound-proof walls of residential houses, waterproof and damp-proof sealing materials of electrical apparatus, damp-proof and sealing materials for mechanical equipments, etc.